Eureka Mignons (Silenzio, Perfetto, Specialita, Oro XL)
Eureka Mignon Oro XL: Unjamming the Burrs
If the timer on your Oro XL counts down, but the burrs don't grind, the grinder may be jammed. Follow these steps to unjam the grinder.
Tools Needed:
- #2 Phillips head screwdriver
- Grinder brush or similar
- Shop vacuum

Note: The grinder should be powered off and unplugged before you begin.

1. Start by removing the hopper from the grinder—don't forget to close the bean gate!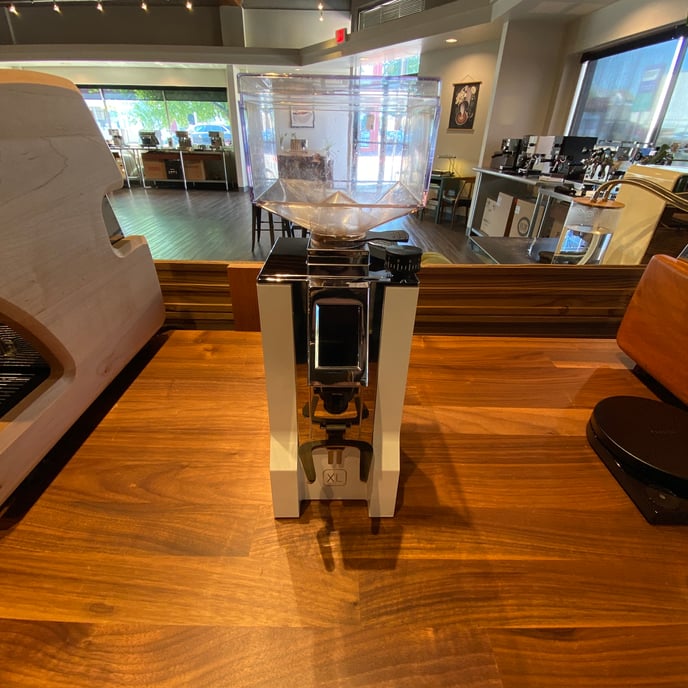 2. Then clear out any excess beans from the grind chamber. You can simply pick the grinder up and turn it upside down over a waste receptacle (carefully) or you can use a shop vacuum to vacuum out the beans.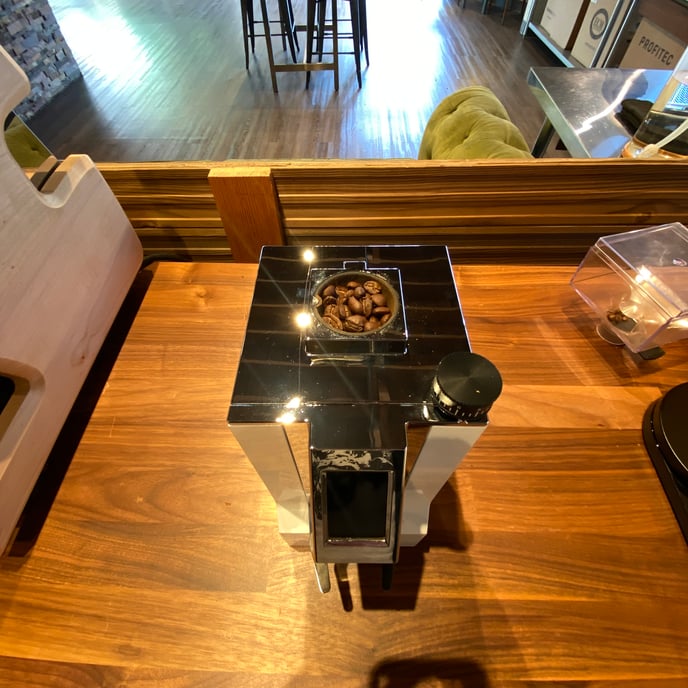 3. Turn the grinder around and remove the Eureka badge from over the top panel retaining screw.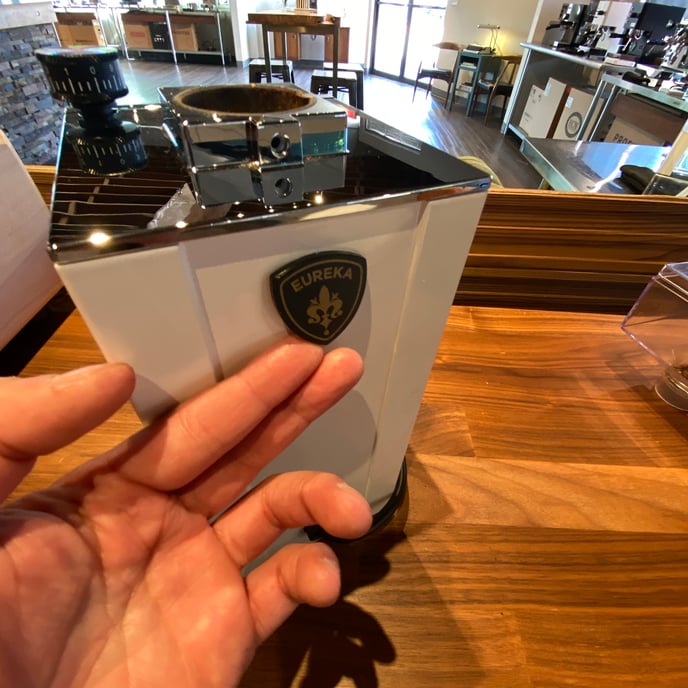 4. Unscrew the top panel retaining screw, then lift the top panel away.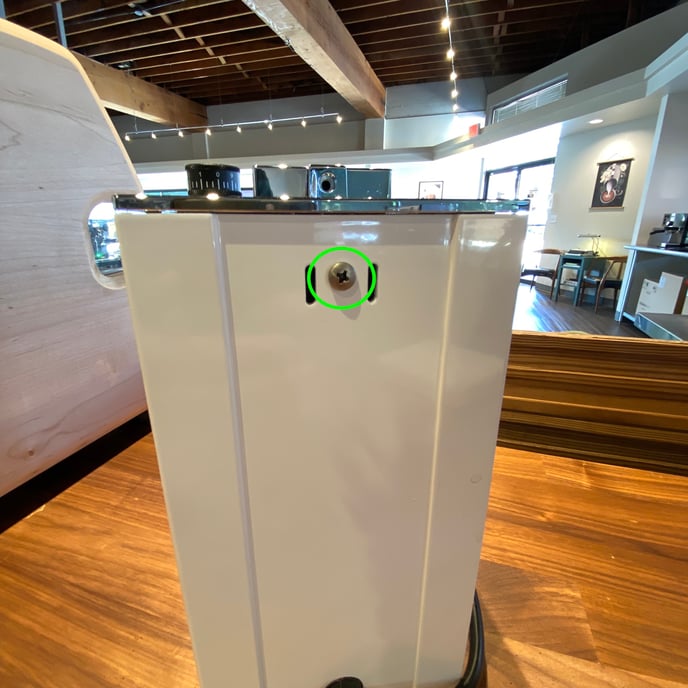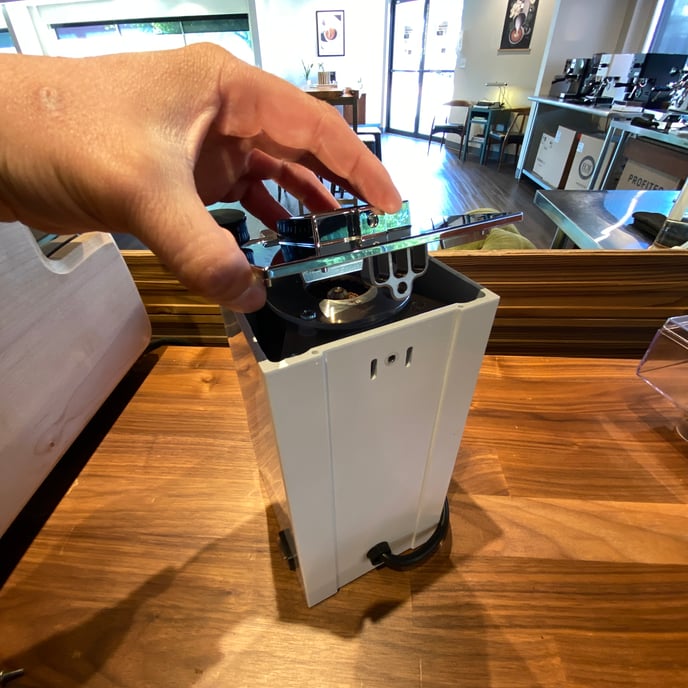 5. Unscrew the two screws that hold the upper burr carrier to the grind chamber, then lift the upper burr away.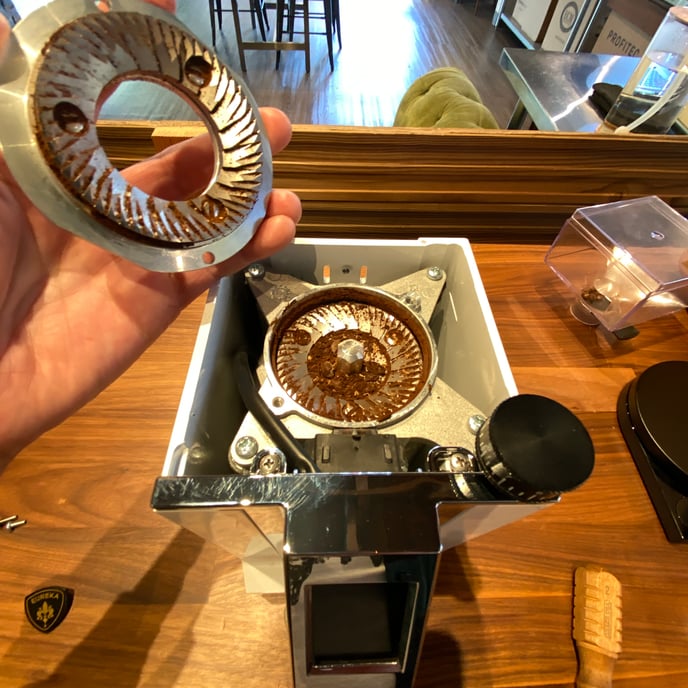 6. Clear the grind chamber of any remaining grounds. Be thorough and use your grinder brush.

7. Try spinning the lower burr with your fingers, does it spin smoothly?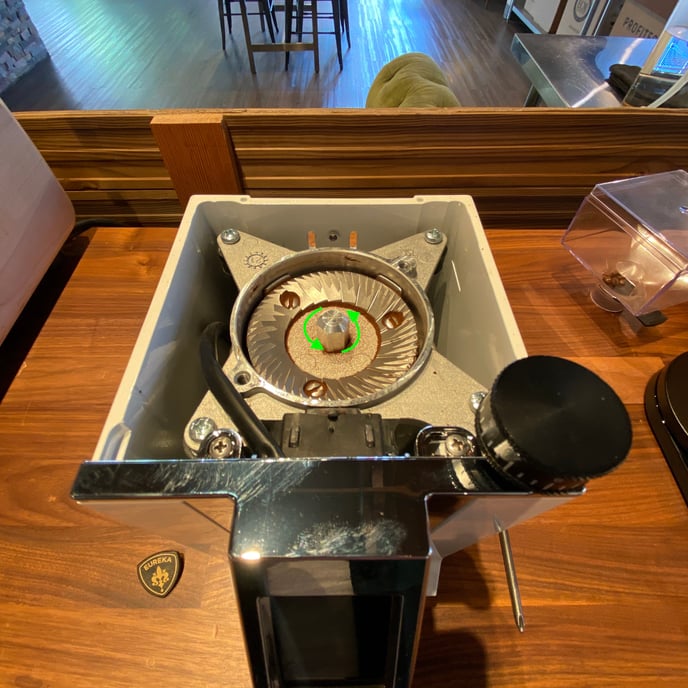 If NO: Follow these instructions to deep clean your grinder and clear any obstructions from beneath the lower burr carrier.

If YES: Proceed to the next steps.

8. Now you can plug the grinder back in and power it on. Push the portafilter switch to initiate the grinder's grind mode. Does the motor engage to spin the bottom burr?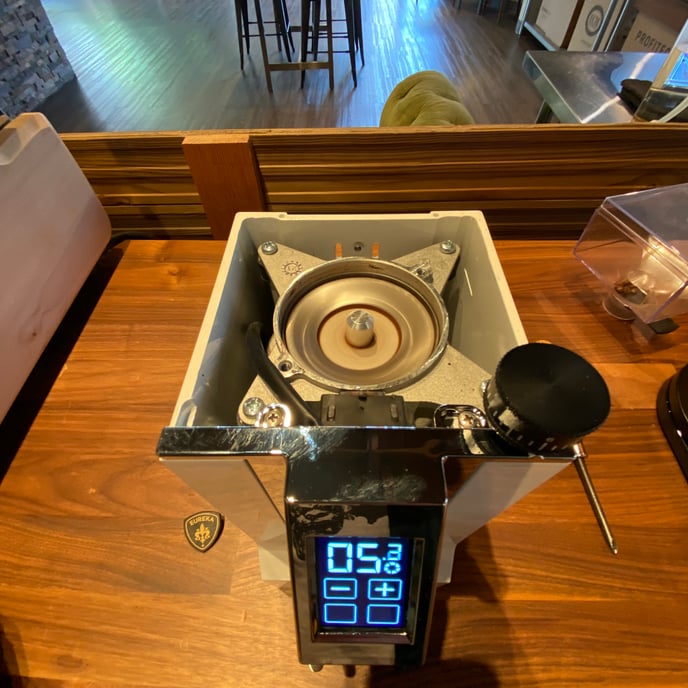 If YES: Coarsen the grinder's grind adjustment by one full turn (counterclockwise), then reassemble the grinder following the above steps in reverse. You can now dial your grinder in.

If NO: Please contact us at tech@clivecoffee.com or submit a tech inquiry here: Clive Coffee Tech Troubleshooting. Please provide as much information as possible.