LUCCA A53 / La Spaziale Vivaldi: Fuse Housing Replacement
Below are photo instructions for replacing a fuse housing on a La Spaziale S1. (Difficulty ☕)
If a new fuse housing is needed, the part is available on the website here: La Spaziale Fuse Housing
Tools Needed:
- 17mm crescent wrench
1. Unplug the machine and remove the back panel.

2. Unplug the two electrical connectors at the fuse housing.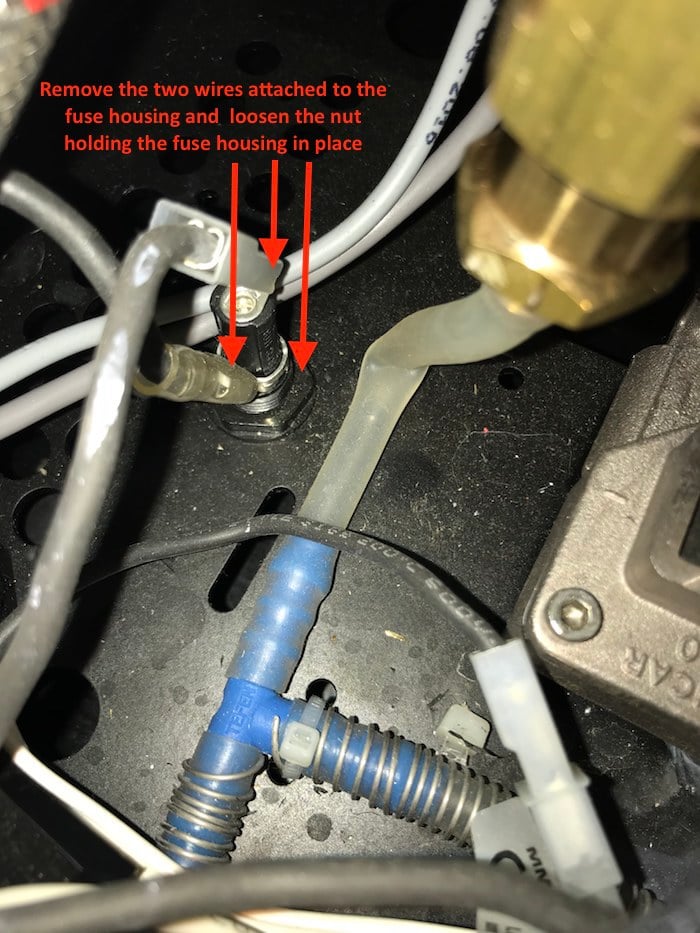 3. Use the 17mm crescent wrench to loosen the plastic retaining nut on the fuse housing. Hold the retaining nut in place with the wrench, then unscrew the fuse housing from the bottom of the machine by hand.

4. Once removed install the new fuse housing by following the above steps in reverse order.

NOTE: If you have a Direct Plumb version of the S1 (e.g. Lucca A53 DP), it may be easier to access the fuse housing through the front panel as shown below:

1. Remove the lower front panel.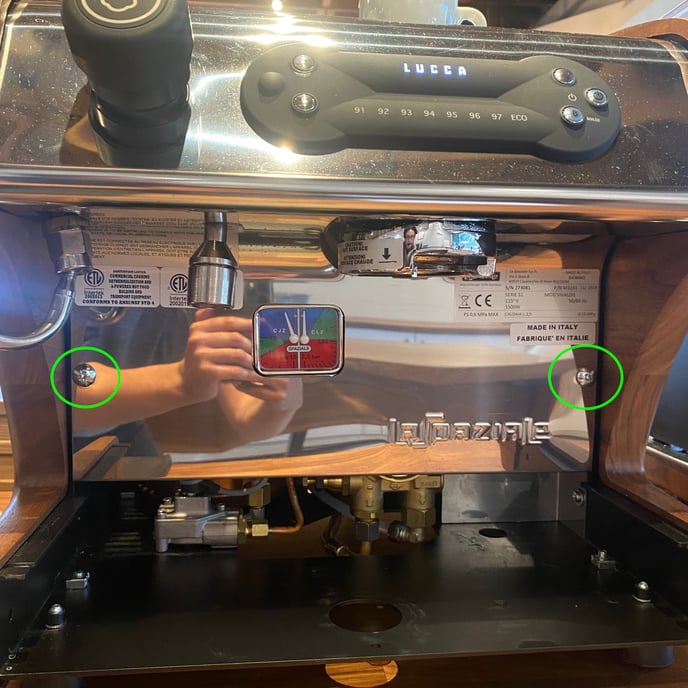 2. Remove the block-off plate.