Panel Removal and Installation
LUCCA A53 / Vivaldi: Removing Front Panel
Below you will find step by step instructions and images for removing the front panel of your LUCCA A53 or La Spaziale Vivaldi Espresso Machine. (Difficulty ☕☕)
You will want to unplug the machine and allow it to cool down before doing this procedure.
Tools Needed:
Phillips Screwdriver
Adjustable Wrench
22mm Deep Socket Wrench
1. Remove the side panels of the machine. You can check out our article on how to do so here: A53 Panel Removal
2. Pull the steam knob cover straight out, it will pop off.
Note: if you have an A53 Mini, simply unscrew the knob from the steam lever and skip to step 5.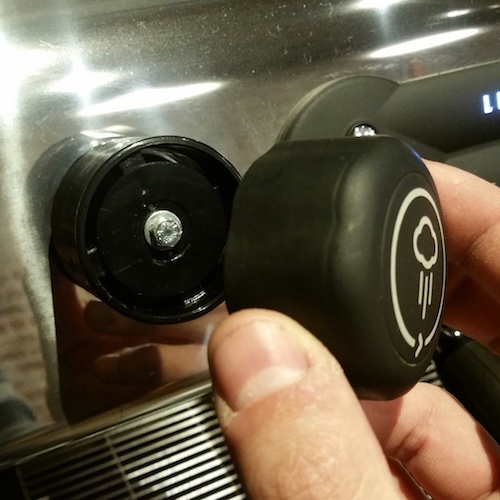 3. Use your adjustable wrench to remove the small nut and inner piece of the steam knob cap.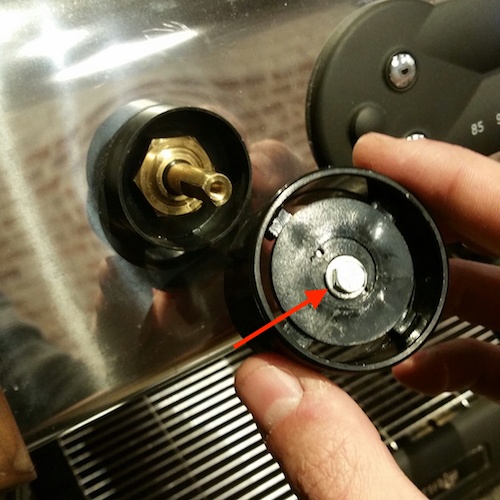 4. Use your 22mm deep socket to remove the nut holding the steam arm into place.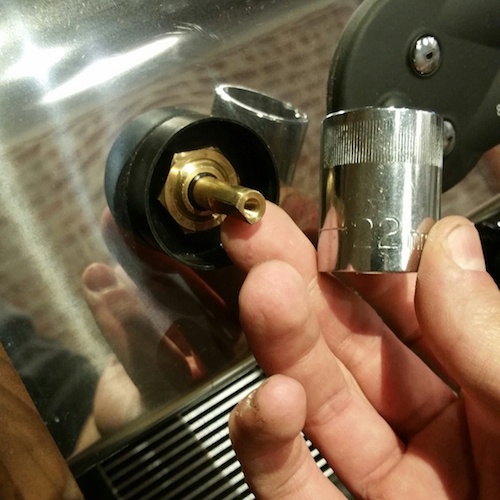 5. Remove the 2 screws at the top of the panel holding it in place. From here you can set it off to the side, being careful as to not pinch or damage the two wires running to it. The screws are pointed out in the photo below. This will allow access to the grouphead and hot water solenoids.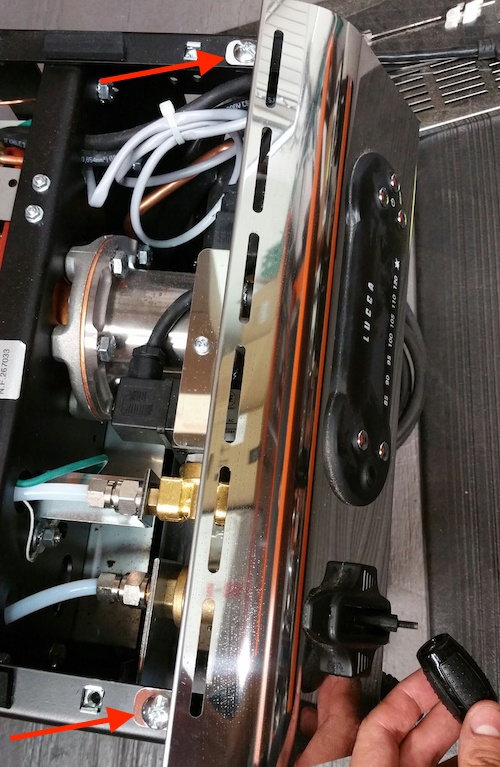 If you need to replace the front panel or refasten the wires to the LUCCA light or the ribbon cable to the red lights and buttons you can follow these photos:

6. Remove the small Phillips screws holding the plastic housing of the control panel in place.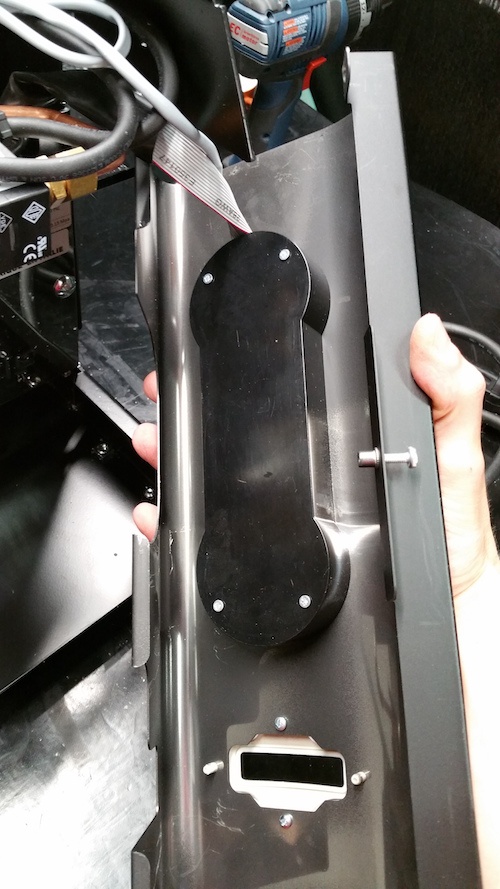 7. Refasten the wires below to their respective seats if lights / buttons aren't working. If swapping panel remove control pad.