Panel Removal and Installation
LUCCA A53 / A53 Mini: Installing Wood Panels
The video walks through panel removal and wood panel installation for the LUCCA A53 / A53 Mini and La Spaziale Vivaldi espresso machines. (Difficulty ☕☕)
Below you will find instructions for installing wood panels on the LUCCA A53 Mini.
Tools Needed:
#3 Phillips head screwdriver
1. Remove the plastic side panels from your machine, you can see how this is done by following our guide on panel removal here.
2. Seat the wooden panel on the machine. Make sure that all of the corners of the back and front panels are tucked into the wood panel where they are pointed out here.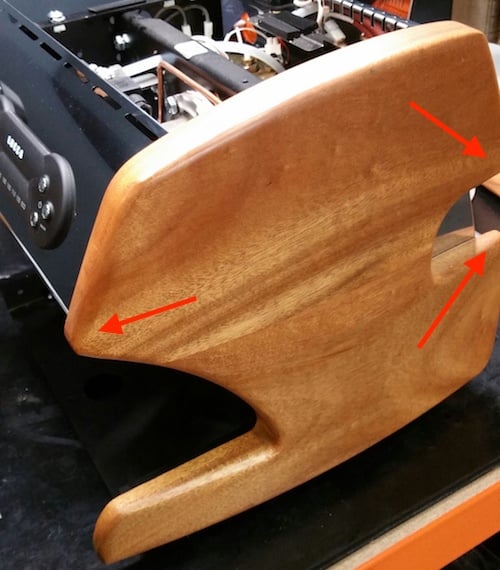 3. Tip the machine sideways. Put a washer in between the bracket and the bottom of the machine and then screw it down tightly for both spots on the bottom of the panel.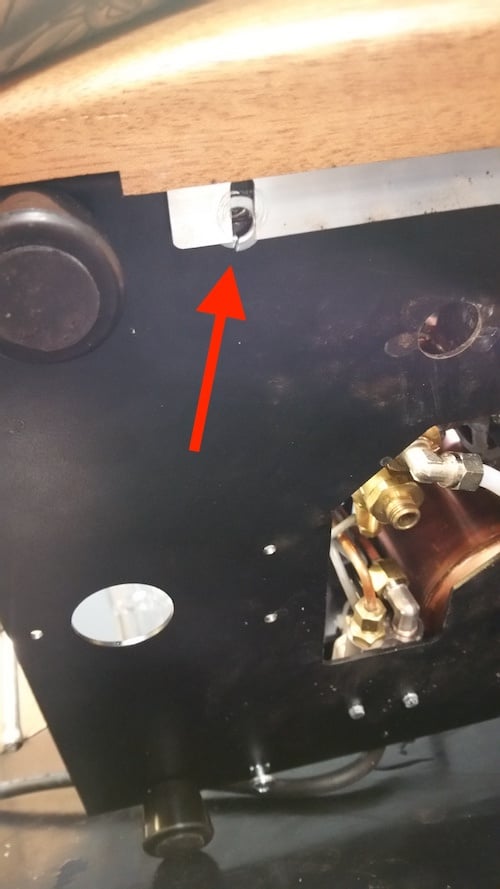 4. The wooden panels are handmade and will have slightly different tolerances from batch to batch. If you have a space underneath the top bracket, place washers underneath and screw it down. If the bracket sits flush on the machine then you will not need a washer.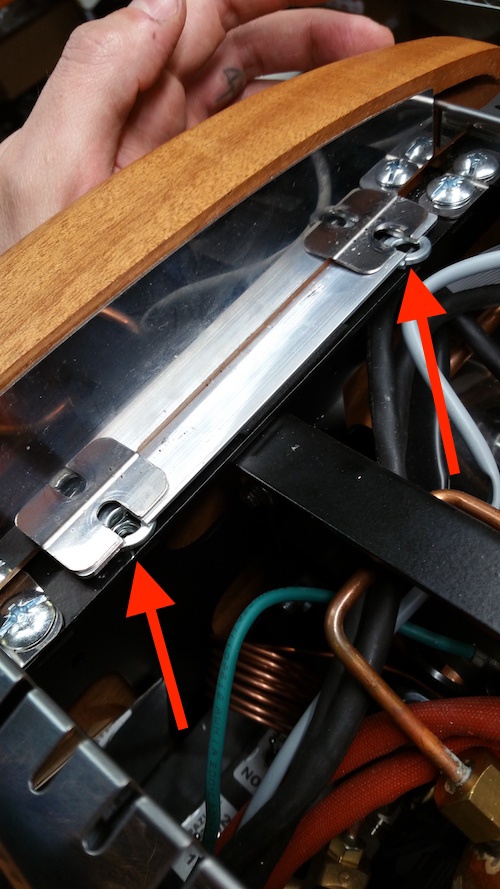 5. Install the other side panel the same way as the first one.
6. If you used a washer for the top sets of brackets, you will need a washer here on the top screw for the cup tray. If you did not, then skip the washer on this spot and just screw in the top panel.