LUCCA A53 Mini / Mini Vivaldi: OPV / Steam Gauge Fitting Leak
Below are photo instructions for sealing a steam boiler leak at the elbow fitting for the OPV/Steam gauge on your La Spaziale LUCCA A53 Mini or Mini Vivaldi espresso machine.
Before attempting this we recommend unplugging the machine and allowing it to fully cool off. Also, before beginning you will need to remove the panels from the machine.
Tools required:
adjustable wrench
17mm wrench
teflon tape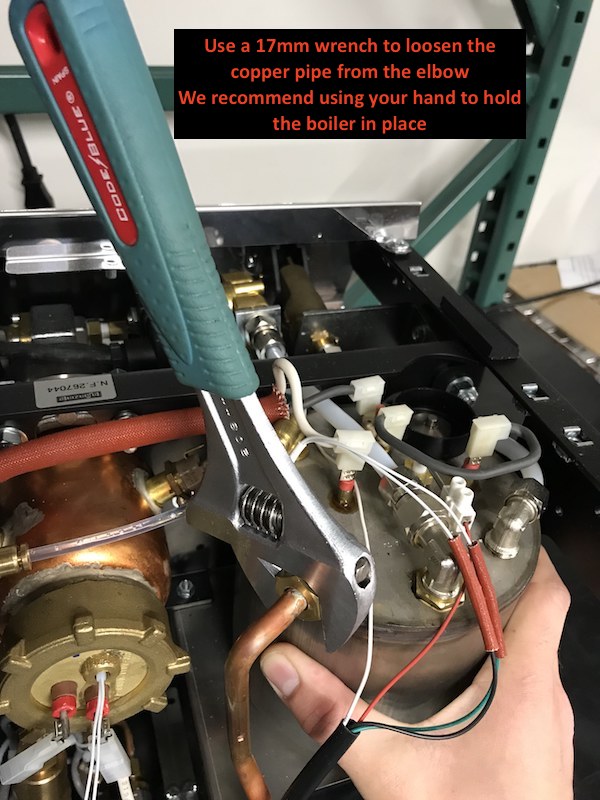 At this point you may be able to skip to the last photo and just tight down the nut sealing the elbow to the boiler. If the machine heats up and continues leaking though you will need to follow all the steps to clean the connection points of the fittings and create a better seal.