LUCCA A53 Mini / Mini Vivaldi: Replacing Safety Valve
Below you will find instructions for replacing the 3/8" safety valve on the La Spaziale LUCCA A53 Mini espresso machine.
Tools Needed:
Phillips Screwdriver
2 Adjustable Wrenches
1. Remove the panels of the machine
2. The safety valve is located behind the water tank.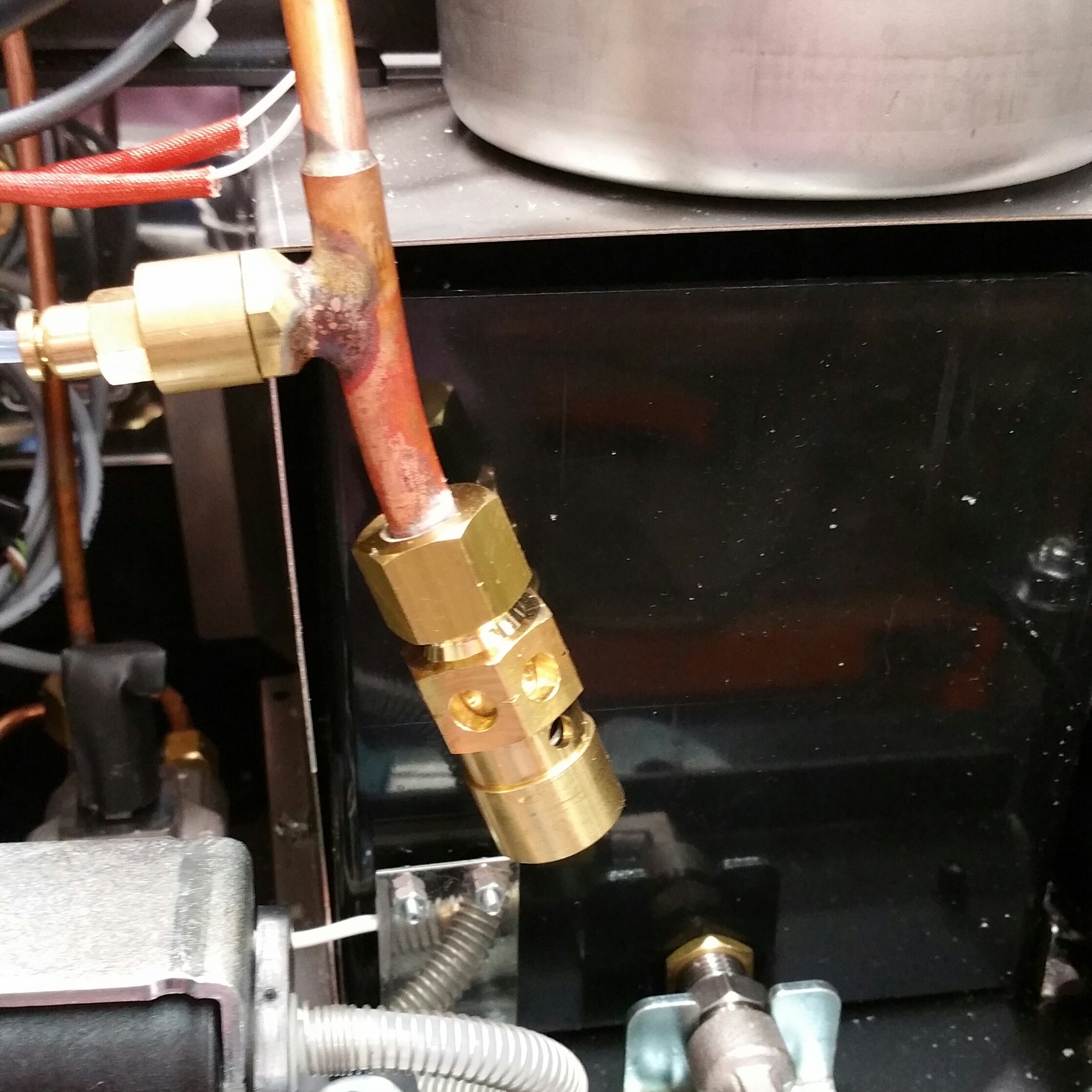 3. Using 2 wrenches, hold the top nut in place and remove the safety valve with the second wrench.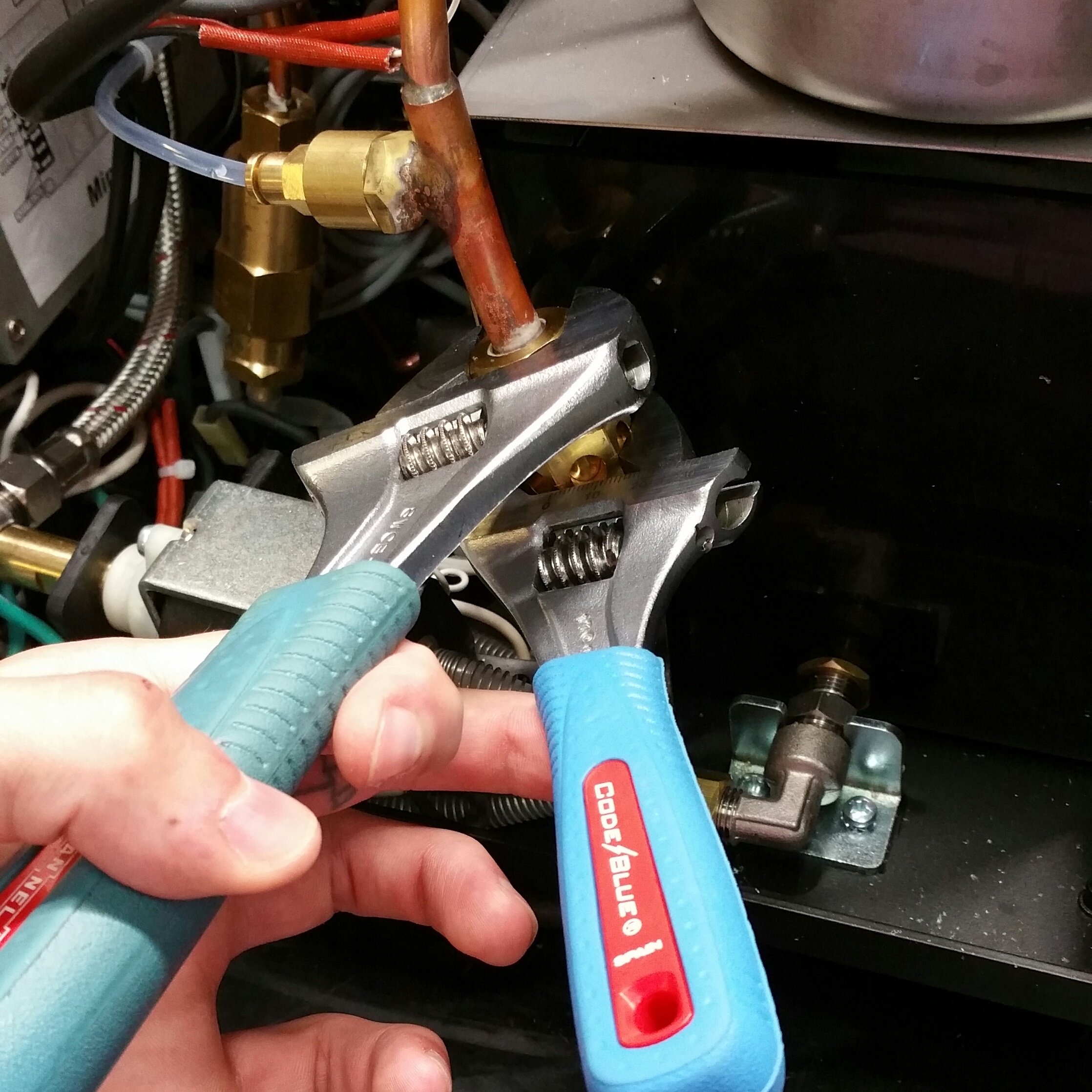 4. Before installing the new safety valve, wrap the threads with PTFE tape to create a better seal.