Profitec Pro 700: Replacing the Motor Capacitor
Below you will find images and instructions for replacing the motor capacitor in a Profitec Pro 700 Espresso Machine.
You will need to allow the machine to cool off and be unplugged before doing this procedure.
Tools Needed:
1. Remove the panel on the left side of the machine.
2. Remove the two wires connected to the capacitor, and remove it from the zip tie. It may be tight, and you may have to cut the zip tie in order to remove it.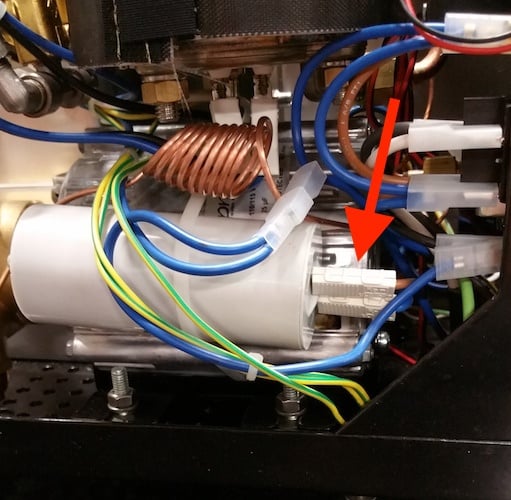 3. Replace the capacitor and reconnect the two wires. Make sure the capacitor is secured to the motor with the existing zip tie, or feed new ties around it to hold it in place.