Eureka Mignons (Silenzio, Perfetto, Specialita)
Eureka Mignon Burr Cleaning: Specialita / Perfetto / Silenzio / Brew Pro / Filtro
Removing the top burr on the Eureka Mignon grinder line is quick and easy for deep cleaning the grind chamber and chute.
Tools needed:
Phillips screwdriver
Cleaning tool of some type to clear grounds
1. Pop the rear emblem off the grinder and remove the hidden screw. This will allow you to lift the top panel off of the grinder.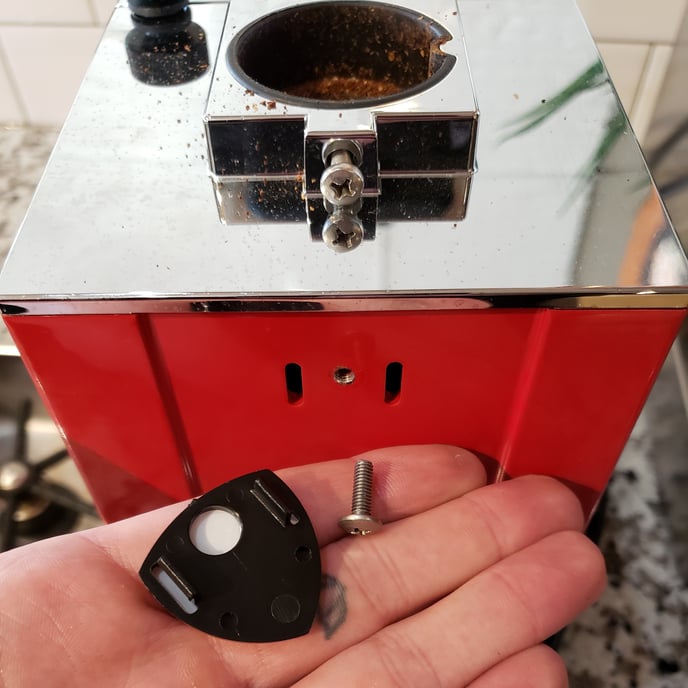 2. Remove the top panel and take out the 3 top burr screws. This will allow you to lift the top burr off.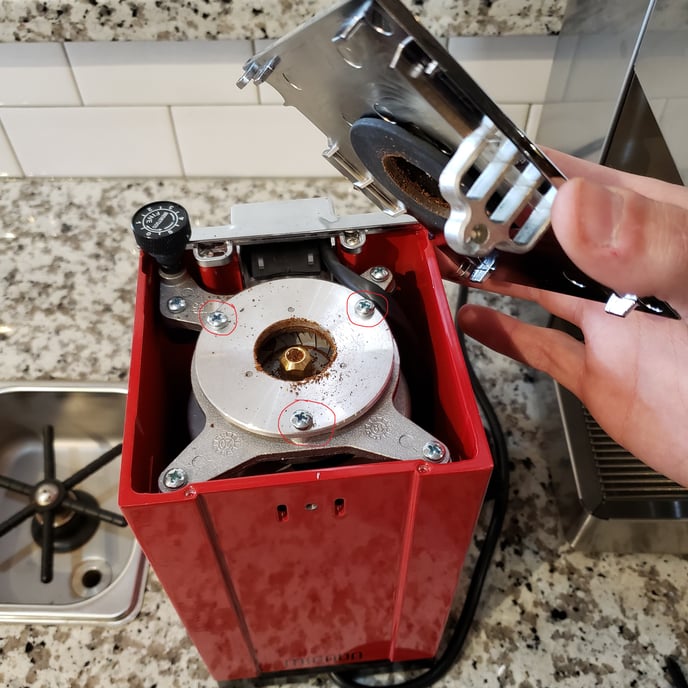 3. Clean out the burr chamber, both burrs and the chute (pointed out with the red arrow) to completely clear the grinder. The use of a zip tie or some other small implement can help clear out the chute, as grinds can stick at the entrance to it.